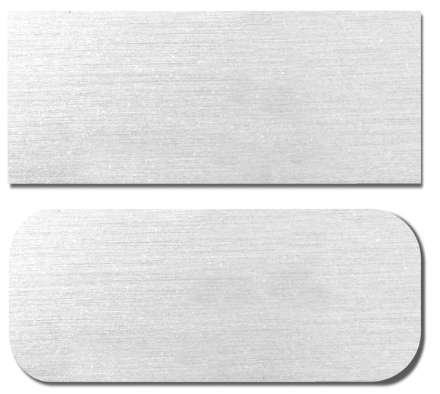 In an age of rapid technological advancement, there's something timeless and enduring about preserving memories through traditional means. One such method that stands the test of time is the art of engraving. At Endless Etc Engraving, a veteran-owned company proudly crafting quality leather items and brass plates in the U.S.A., we understand the significance of engraved nickel silver plates in capturing and preserving memories.
Engraved nickel silver plates have a rich history and serve many purposes. These versatile, durable, and visually appealing plates are often used by Western riders as testament to craftsmanship and tradition, making them an ideal choice for commemorating life's special moments.
1. Personalized Mementos: Engraved nickel silver plates often create personalized mementos that serve as cherished keepsakes. From baby birth announcements to wedding memorabilia, these plates can be etched with names, dates, and special messages, ensuring that the memory of significant events remains vivid and heartfelt.
2. Trophy Plates: Engraved nickel silver plates are a classic choice for trophy and award plates. Whether it's an athlete achieving a personal milestone or an employee recognized for exceptional performance, these plates add prestige and permanence to the recognition, reflecting the value of the achievement.
3. Historical Markers: Engraved nickel silver plates find their place in historical preservation. They often create markers for historical buildings, monuments, and landmarks, leaving a lasting impression of the past for generations.
4. Business Branding: Businesses also utilize engraved nickel silver plates for branding and promotional purposes. These plates can be customized with company personnel names and information, adding a touch of sophistication to the office environment and conveying professionalism to clients and partners.
5. Home Decor: In-home decor, engraved nickel silver plates can be an elegant addition to your space. Whether it's labeling kitchen canisters, personalizing a door plaque, or commemorating a special occasion on a mantelpiece, these plates can enhance the aesthetics of any room.
Note: "Endless Etc Engraving offers an impeccable range of engraved nickel silver plates, ensuring that each piece is a work of art in its own right. As a veteran-owned company dedicated to crafting quality leather items and brass plates in the U.S.A., we take pride in offering our customers merchandise, workmanship, and service of the highest standards."
Embrace Timelessness With Endless Etc Engraving – Crafters Of Memories!
Engraved nickel silver plates have an enduring significance in preserving memories and marking important events. From personal mementos to historical markers, these plates offer a timeless and elegant means of commemorating life's moments. With Endless Etc Engraving's dedication to quality and customization, you can be sure that your memories will be preserved with supreme care and attention to detail.
At Endless Etc Engraving, we understand that every customer and their needs are unique. Therefore, if you require a specific product or a variation of an item not listed on our website, please don't hesitate to reach out to us. We are willing to accommodate your specific needs and preferences, ensuring you receive a product that perfectly aligns with your vision and purpose.
Explore our selection of nickel-silver engraved plates and experience the timeless art of engraving at its finest!